Ex-Boyfriends @ Trans-Am, Saturday May 3rd!!
Hey mofos,
We're thrilled to be returning to the fantabulicious
Trans Am
on Saturday May 3rd!! It's gonna be a blast and a half with DJ's Dirty Knees and Kendig and the sassy stylings of
CJ & The Dolls
!! It all starts at 10 and we'll be on at 11 so don't be TOO fashionably late.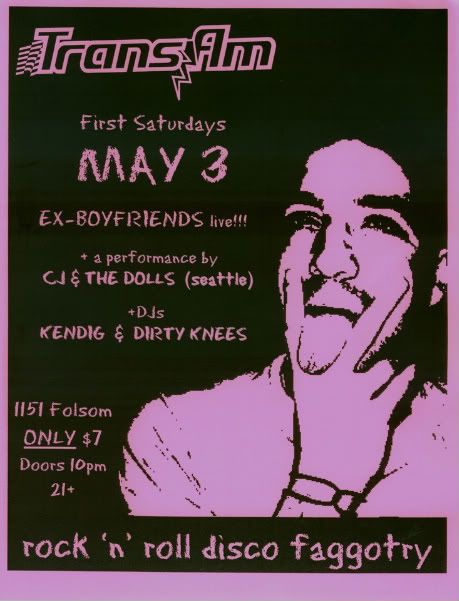 xoxo EXBF